"solo se entiende cuando te ocurre, y como todo en la vida la compañia y la ayuda es muy necesaria" " las personas no saben como ayudar en estos casos".

You cannot achieve anything without effort. Giving the best you can is the key to reaching your goals.

"Cancer can take away all of my physical abilities. It cannot touch my mind, it cannot touch my heart, and it cannot touch my soul."

"You never know how strong you are until being strong is the only choice you have"

Don't be afraid to fail, be afraid not to try.

The only way to fully understand it, like everything else in life, is if it actually happens to you, so the people around you and their help is very important. Most of the time though, people are not aware of the ways they can help.

The illness should not be a barrier neither for studying nor for securing a future. It is not necessary to give advantages to survivors.

Strength: a river cuts through a rock not because of its power, but its persistence.

"Courage is not the absence of fear, but rather the judgment that something else is more important than fear."

"Para mi lo más importante fue actuar como una niña normal, intentando hacer vida normal en la medida de lo posible. Actualmente puedo desarrollar perfectamente una vida normal sin ningún tipo de problema"
Inspire us with your statements
here
.
What's new
Disculpa, pero esta entrada está disponible sólo en Inglés Estadounidense.
Read More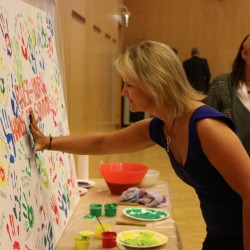 Disculpa, pero esta entrada está disponible sólo en Inglés Estadounidense.
Read More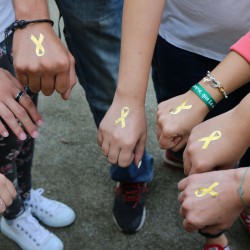 View All
Quotes
I have been fighting with leukemia for two years and now I'm inspired to study Medicine for two reasons: on one hand, I come from a family of doctors, and on the other, my doctors saved my life and therefore one day I want to be like them!
The experience I've gained from fighting with the illness and the activities organized by the cancer association have allowed me to become more confident.
For me, the most important thing before was to act as a "normal" girl, trying to lead a normal life as much as possible. Nowadays I am leading a perfectly normal life without any problems.
Although the experience was hard, and it leaves scars, it has given me the sense of achievement. And I am cured, I don't feel ill!
We must raise the awareness of what the cancer brings with itself, to let people know better, so that they would open up and give us the opportunity we need.
I have a hearing impairment, but that does not stop me from leading a normal life.
Send us your quote