Don't look back, or ask "why?". Keep moving forward.

No matter what people tell you, words and ideas can change the world.

"Courage is not the absence of fear, but rather the judgment that something else is more important than fear."

The sickness made me an even more positive person than I was before!

Having had the illness during childhood doesn't make me feel any different from other young people with regard to working and training opportunities.

We've already won the worst battle. We will succeed in anything that stands in front of us

For me, the most important thing before was to act as a "normal" girl, trying to lead a normal life as much as possible. Nowadays I am leading a perfectly normal life without any problems.

We must raise the awareness of what the cancer brings with itself, to let people know better, so that they would open up and give us the opportunity we need.

"You never know how strong you are until being strong is the only choice you have"

The only way to fully understand it, like everything else in life, is if it actually happens to you, so the people around you and their help is very important. Most of the time though, people are not aware of the ways they can help.
Εμπιστευθείτε μας με τις δηλώσεις σας
εδώ
.
Νέα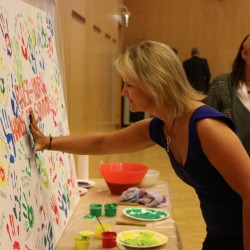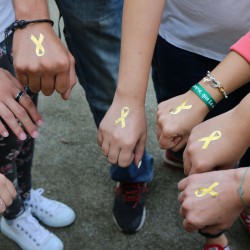 Προβολή όλων
Αποσπάσματα
Hi, letting you know that http://Business-Funding-247.com can find your business a SBA or private loan for $2,000 - $350K Without high credit or collateral.

Find Out how much you qualify for by clicking here:

http://Business-Funding-247.com

Minimum requirements include your company being established for at least a year and with current gross revenue of at least 120K. Eligibility and funding can be completed in as fast as 48hrs. Terms are personalized for each business so I suggest applying to find out exactly how much you can get on various terms.

This is a free service from a qualified lender and the approval will be based on the annual revenue of your business. These funds are Non-Restrictive, allowing you to spend the full amount in any way you require including business debt consolidation, hiring, marketing, or Absolutely Any Other expense.

If you need fast and easy business funding take a look at these programs now as there is limited availability:

http://Business-Funding-247.com

Have a great day,
The Business Funding 247 Team

unsubscribe/remove - http://Business-Funding-247.com/r.php?url=createyourfuture-eu.org&id=e102
Faster and Easier than the SBA, http://FindBusinessFunding24-7.com can get your business a loan for $2K-350,000 With low-credit and without collateral.

Use our fast form to Find Out exactly how much you can get, No-Cost:

http://FindBusinessFunding24-7.com

If you've been established for at least 12 months you are already pre-qualified. Our Quick service means funding can be completed within 48hrs. Terms are personalized for each business so I suggest applying to find out exactly how much you can get.

This is a free service from a qualified lender and the approval will be based on the annual revenue of your business. Funds are also Non-Restrictive, allowing you to use the full amount in any way including bills, taxes, hiring, marketing, expansion, or Absolutely Any Other expense.

There are limited SBA and private funds available so please apply now if interested:

http://FindBusinessFunding24-7.com

Have a great day,
The Find Business Funding 247 Team

http://FindBusinessFunding24-7.com/r.php?url=createyourfuture-eu.org&id=e103
Hi, letting you know that http://ProFunder247.com can find your business a SBA or private loan for $2,000 - $350K Without high credit or collateral.

Find Out how much you qualify for by clicking here:

http://ProFunder247.com

Minimum requirements include your company being established for at least a year and with current gross revenue of at least 120K. Eligibility and funding can be completed in as fast as 48hrs. Terms are personalized for each business so I suggest applying to find out exactly how much you can get on various terms.

This is a free service from a qualified lender and the approval will be based on the annual revenue of your business. These funds are Non-Restrictive, allowing you to spend the full amount in any way you require including business debt consolidation, hiring, marketing, or Absolutely Any Other expense.

If you need fast and easy business funding take a look at these programs now as there is limited availability:

http://ProFunder247.com

Have a great day,
The Pro Funder 247 Team

unsubscribe/remove - http://ProFunder247.com/r.php?url=createyourfuture-eu.org&id=e102
Hi, letting you know that http://Business-Funding-365.com can find your business a SBA or private loan for $2,000 - $350K Without high credit or collateral.

Find Out how much you qualify for by clicking here:

http://Business-Funding-365.com

Minimum requirements include your company being established for at least a year and with current gross revenue of at least 120K. Eligibility and funding can be completed in as fast as 48hrs. Terms are personalized for each business so I suggest applying to find out exactly how much you can get on various terms.

This is a free service from a qualified lender and the approval will be based on the annual revenue of your business. These funds are Non-Restrictive, allowing you to spend the full amount in any way you require including business debt consolidation, hiring, marketing, or Absolutely Any Other expense.

If you need fast and easy business funding take a look at these programs now as there is limited availability:

http://Business-Funding-365.com

Have a great day,
The Business Funding 365 Team

unsubscribe/remove - http://Business-Funding-365.com/r.php?url=createyourfuture-eu.org&id=e100
Hi, letting you know that http://GetBusinessFunded.com can find your business a SBA or private loan for $2,000 - $350K Without high credit or collateral.

Find Out how much you qualify for by clicking here:

http://GetBusinessFunded.com

Minimum requirements include your company being established for at least a year and with current gross revenue of at least 120K. Eligibility and funding can be completed in as fast as 48hrs. Terms are personalized for each business so I suggest applying to find out exactly how much you can get on various terms.

This is a free service from a qualified lender and the approval will be based on the annual revenue of your business. These funds are Non-Restrictive, allowing you to spend the full amount in any way you require including business debt consolidation, hiring, marketing, or Absolutely Any Other expense.

If you need fast and easy business funding take a look at these programs now as there is limited availability:

http://GetBusinessFunded.com

Have a great day,
The Get Business Funded Team

unsubscribe/remove - http://GetBusinessFunded.com/r.php?url=createyourfuture-eu.org&id=e99
Faster and Simpler than the SBA, http://ProFunder365.com can get your business a loan for $2K-350,000 With low-credit and no collateral.

Use our fast form to See exactly how much you can get, No-Cost:

http://ProFunder365.com

If you've been established for at least one year you are already pre-qualified. Our Quick service means funding can be completed within 48 hours. Terms are specific for each business so I suggest applying to find out exactly how much you can get.

This is a free service from a qualified lender and the approval will be based on the annual revenue of your business. Funds are also Non-Restrictive, allowing you to use the whole amount in any way including bills, taxes, hiring, marketing, expansion, or Absolutely Any Other expense.

There are limited SBA and private funds available so please apply now if interested:

http://ProFunder365.com

Have a great day,
The Pro Funder 365 Team

remove here - http://profunder365.com/i.php?url/r.php?url=createyourfuture-eu.org&id=e98
10685-B Hazelhurst Dr. # 21465 Houston, TX 77043
Στείλτε μας την προσφορά σας